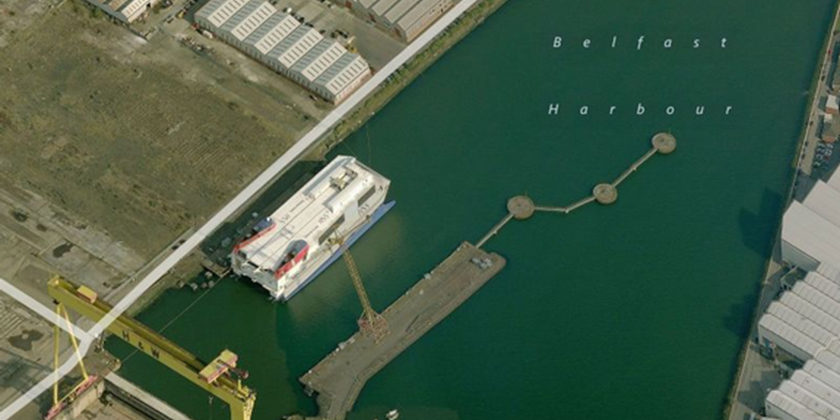 Contract Award - Musgrave Channel, Belfast Harbour
Ashleigh Contracts have been awarded a £2.75million as main contractors working for Belfast Harbour Commissioners at Musgrave Channel.
The works commenced on site in March 2016 comprising the following elements of work:-
-          The construction of a 180m long Containment Bund formed from 65,000T of Core Material and 27,000T of primary and Secondary Rock Armour. The inner face of the Bund will be protected with a heavy geotextile membrane to allow for the infilling and containment of dredged silts.
-          Dredging an area approx. 750mm long x 95m wide to remove TBT Contaminated Silts - with the dredged material to be transferred onshore into a Containment Area bounded by existing structures and the new Containment Bund.
-          Reclaimed dredged silts to be capped within the Containment Area with imported clay.  
Ashleigh will undertake the works using their own in-house range of specialist plant and equipment including Long Reach Excavators under 3D GPS guidance and their own spudleg Barge and associated attendant workboats. A Sonar 3D underwater scanner will be utilised for regular surveys of the seabed levels and adjacent marine structures. Hopper Barges will be sourced for transporting the dredged material for onshore reclamation.