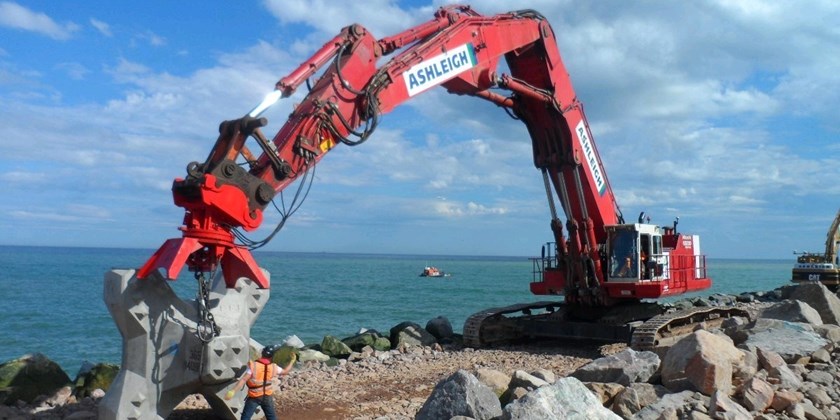 Contract Award - North Breakwater on the AHEP
Ashleigh Contracts have been awarded a £4.3m Subcontract by Dragados UK Ltd as part of their £325m Main Contract with Aberdeen Harbour Board to deliver the new Aberdeen Harbour Expasnion Project (AHEP) in Nigg Bay, south of the main Aberdeen Harbour.
Ashleigh Contracts will be constructing the remaining circa 450m length of the North Breakwater from March 2018 and the construction elements to be undertaken will include:-
Receiving and Stockpiling > 110,000T of Rock Armour predominantly sourced from Norway.
Building the Core of the Breakwater with > 300,000T of locally sourced Core Material
Constructing the Underlayer Armour protection to the Breakwater with 1T tp 3T Armour to the Offshore and inshore slopes
Placing > 3,000No Accropode Primary Precast Armour Units (8m3 Units each weighing 20T) 
The works will be undertaken using Ashleigh's existing extensive fleet of specialist plant & equipment supplemented by a further new addition - a modified Hitachi EX1200XXL with an overall weight of > 200T configured with a triple-boom capable of lifting the 20T Accropode Units at full reach of 21m.