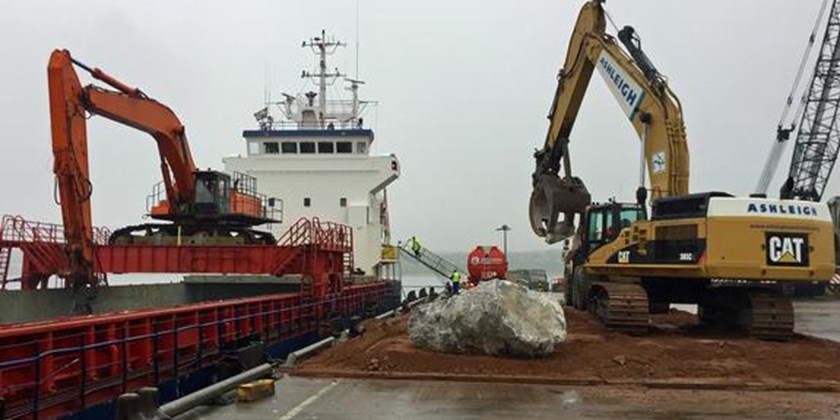 Contract Award - Plant Hire for Deep Slurry Wall Excavations
 Ashleigh were awarded a plant hire contract in March 2017 by Bachy Soletanche for two specialist long reach excavators – the CAT345 (19.6m Reach) and Hitachi EX1200 (28m Reach).
The works comprise deep narrow trench excavations to allow for slurry wall construction as part of a major regeneration of a 50 hectare of contaminated land at Sighthill in Glas,w.
Trench depths up to 17m have been excavated for Bachy who are installing the bentonite cut off walls around the contaminated site – with many areas of excavation being carried out through previous landfill and demolition waste infill areas.