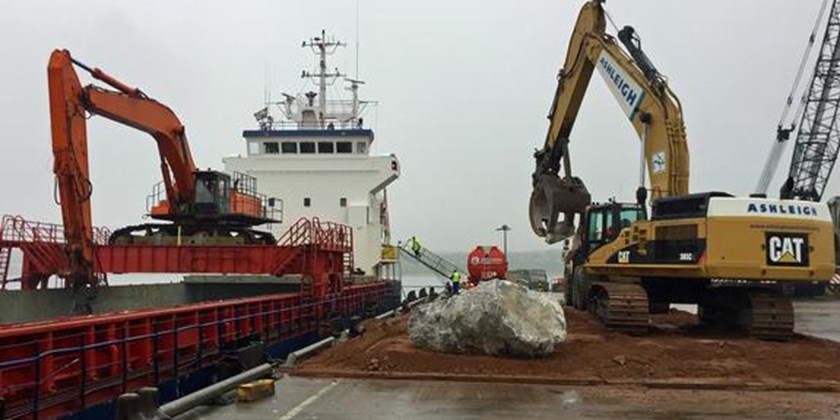 Contract Award - Revetments, Dredge Retrieval & Reclamation at Peterhead Harbour
Ashleigh Contracts have been awarded a £1.1m Subcontract as part of the Peterhead Harbour Development currently being undertaken by Boskalis Westminster Ltd / McLaughlin & Harvey Joint Venture.
Ashleigh will be retrieving rock being dredged by Boskalis for incorporation into a Reclamation Area with associated perimeter Bund. The Bund is being rock armoured by Ashleigh with 58,000T of Rock Armour being imported from Norway. Armour sizes range from 3T up to 10T.
Works commenced in April 2017 with completion of the works due in later 2017.